In the intricate realm of the building trade, a distinctive group of builders stand out as the masters of their craft – these are the esteemed custom home builders in Sydney. Within the dynamic landscape of home construction, these professionals have carved a niche for themselves, specializing in crafting bespoke homes from inception to completion. From meticulous site evaluation to creative design and thorough lot clearing, they orchestrate every phase of construction with finesse.
The allure of custom homes, tailored to your desires, has been on the rise, and it's these builders who possess the expertise to bring these dreams to life. In this article, we delve into the realm of custom new home builders in Sydney, exploring the myriad benefits they bring to the table.
Expertise at Hand
Practical know-how, specificity, and meticulous attention to detail are required for every construction job to be successful. Unfortunately, the average homeowner simply lacks the essential understanding to comprehend every step of the construction process from beginning to finish. Hiring custom home builders in Sydney puts you in the position of having somebody in your corner who is familiar with every facet of the task. More significantly, they will operate on your behalf to guarantee that everything is completed in a timely manner and with professionalism.
One Point of Contact for All Your Needs
In the case of employing the services of custom home builders in Sydney, you are also hiring an architect, a contractor, and a project coordinator all in the same package. If these responsibilities are transferred to others, your custom home builder will serve as a single point of contact for all of your home-building needs. They'll act as your spokesperson on the job site, ensuring that your vision is realised while also holding themselves accountable to you in terms of quality, timeliness, and cost. Clients will benefit from simply having to engage with one person regarding any part of their custom home, which will save time and reduce stress in the process.
Streamline Process
Constructing a custom home requires a significant amount of time. If you're going for it alone, you should expect some delays, which will have a burden on your budget. Even worse, it may result in some additional expenses as a result of errors or disagreement with your contractor. However, when you work with seasoned custom home builders in Sydney, the home-building process will be much more effortless.
A professional home builder will provide you with a realistic estimate of how long it will take them to complete the project. Using a simplified process, they may complete your custom-built home in a year or as little as a few months, depending on your financial situation.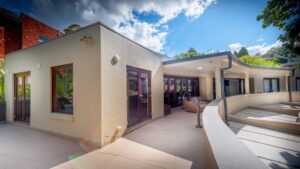 Quick Job Implementation
It is advantageous to hire custom home builders in Sydney to oversee the construction of your home because in such way, the project will be completed in a shorter amount of time. If only one person is in contact with your subcontractors, it will be much quicker to arrange the work on your house construction or renovation. As a result of the fact that you are talking with only one person regarding all parts of your home, you can be certain that the timeframe for completion of your project will be adhered to as planned.
Comprehensive Services
At the heart of Sydney's custom home building industry lies a team of dedicated experts: custom home builders in Sydney. These specialized professionals are committed to delivering comprehensive services that encompass every facet of your dream home. With a deep reservoir of knowledge and years of experience, these Sydney home builders cover an extensive range of construction phases.
From the meticulous site evaluations that serve as the bedrock for a successful project to the intricate art of house design, their expertise knows no bounds. Every detail is meticulously addressed, ensuring a seamless journey from conception to creation. Even the most intricate tasks are within their purview, making them the trusted choice to breathe life into your dream home and turn it into a tangible reality.
Site Evaluation
When you decide to build a custom home, you will start with buying a piece of land to envision your dream home. Every property is unique and encompasses trees, meadow areas, intermittent streams, and more. So, while performing site evaluation Sydney home builders will look into the following features.
Analysing the condition of the soil to build the foundation
The initial aspect involves a meticulous analysis of the soil's condition, a pivotal consideration that directly impacts the foundation's stability. By delving deep into the characteristics of the soil, these builders gain a comprehensive understanding of its composition, drainage capabilities, and load-bearing capacity. This knowledge guides them in making informed decisions about the foundation type and construction methods, ensuring that your home is built upon a solid and enduring base.
Identifying and mitigating concerns about erosion
Erosion, a natural process that can pose significant challenges, is another focal point of their evaluation. Sydney home builders possess the keen eye needed to identify potential erosion concerns on your property. They employ their expertise to create effective strategies for mitigating these concerns, implementing measures that preserve the integrity of the land while safeguarding your investment against the erosive forces of nature.
Finding how to grade for placement of utilities
In their pursuit of excellence, these builders also undertake the task of strategic grading – an essential step for optimizing the placement of utilities across your property. Through careful analysis of the land's contours and features, they determine the ideal locations for utilities such as water lines, gas lines, and electrical conduits. This meticulous planning ensures that your home's essential systems are seamlessly integrated into the landscape, enhancing both functionality and visual appeal.
Home Design
After the completion of site evaluation, you must get ready for architectural design and permit for your custom home. A custom home builders in Sydney will help you to create a design for your home and bring the vision of your dream home to life. They work closely with architects to come up with a great design for your dream home. They also come up with ready-to-go design elements that help you to simplify your decision making process. These professionals forward the blueprints and plan to the authorities for approval. Once the plan is approved, they will consult with you to ensure that there are no changes in your decision-making.
Well-Equipped with the Necessary Equipment and Insurance
Professional custom home builders in Sydney possess all of the necessary instruments for the construction of your dream home. If you decide to build the house on your own, you will need to purchase a large number of equipment, as well as the time to practise and become proficient in the use of all of these gear for your protection.
In addition, a home builder is covered by insurance. Liability protection is included in comprehensive home building insurance policies. Therefore, any damage or injury caused by the development of your home is covered under the policy.
Buying Power
Custom home builders in Sydney create a large number of houses each year, and throughout the years, they have established strong working connections with local suppliers from whom they purchase building supplies, fixtures, and other items. They acquire materials in large quantities, which allows them to take advantage of the finest pricing and discounts available on the market. It is possible for them to pass on these cash reserves to their customers, as opposed to a person who is only purchasing for a single project, who will almost certainly spend full retail price on the same materials.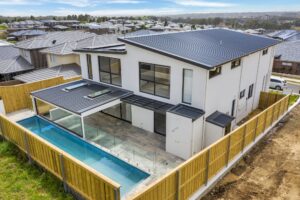 Construction
The construction of your custom home is the most exciting and rewarding process. A custom home builders in Sydney will take care of all the works associated with your new home building, and allows you to sit back and relax while you watch your new home go up. You don't have to worry about dealing with subcontractors, deliveries, or building inspection.
The custom new home builders in Sydney will carry all the necessary heavy equipment and skilled operators to perform all the building tasks. They prepare the site, dig foundation, grade the driveway, and install landscaping. They also update you with photos and progress reports, and keep you in the loop throughout the construction phase.
Direct Modifications
When constructing a home, it is inevitable that changes will occur. There's nothing you can do about setbacks or delays other than deal with them as they occur. Fortunately, when working with custom home builders in Sydney, adjustments are less difficult to manage. Not only will they deal with material shortages and schedule delays, but they will also make it much easier to alter your thoughts about a design feature. Your contractor and designer are one and the same, which means they can provide you with the finest advice on both at every stage of the process.
Reduced Maintenance Costs
As you embark on the journey of creating your dream home, remember that the initial costs with custom home builders in Sydney can transform into remarkably affordable investments within mere months. Your chosen fixtures and indoor temperature control system, backed by cutting-edge technology, are poised to deliver not just comfort but long-term cost savings. Thanks to warranties and expert maintenance, you can enjoy peace of mind for the first several years without the need for immediate upgrades. By partnering with custom home builders from the outset, you're not only lightening the financial load but also ensuring a stress-free experience that's guided by professionalism and expertise.
Discover Your Dream Home with Expert Custom Home Builders in Sydney
If you're seeking the ideal team of new custom builders in Sydney, look no further. Our dedicated professionals are here to make your journey smooth and seamless, coordinating tradespeople and maintaining open communication to streamline your project. Don't miss the chance to turn your dream home into a reality – contact us today!