You can choose between two scenarios: (1) emptying out a room temporarily to be renovated or (2) emptying out the whole house and move to another place. The two scenarios are both a hassle. When you are renovating, with renovation builders in Sydney, you are just changing a different part of the house while buying a new one will give you a fresh start so basically you are starting all over in every aspect.
Another thing about buying and moving into a new home is that you will live in a new environment which means you and your family need to adjust to a whole new neighbourhood. You don't know your way around, the stores are not the same and on top of that you need to give up your neighbours and friends and let your children start in a new school district.
But is it worse than renovating? When renovating, you will have a home that caters to your specific needs. One example would be, if you are unhappy with your out dated kitchen, all you need to do is to contact renovation builders in Sydney or nearest to you and have it remodelled or updated. You may find a new home with a brand new kitchen but may not have the colour or shape or the cabinets does not work for you. When you stay in your home and renovate, you call the shots with regard to improvements.
We are going to discuss further the Pros and Cons of renovating and buying a new home.
There are things you need to ask yourself first before coming to a decision.
Is staying still necessary? If you and your family fit with the current neighbourhood then the best option for you is to renovate. If moving to a new home is necessary and important then you should.
Does it fit with the budget? Both things need a specific amount of money. In locations with affordable homes, you might leans towards buying a new one. In places with expensive homes, it might be cheaper to renovate.
Does it involve changing floor plans? It costs 50 percent less to renovate your home when you don't change the structural elements.
Will renovations increase your home's value? You need to consider for the future if you want to sell your house, does your current renovation projects or plans increase your home's value? Some renovation projects increases a home's value. You should always consult with home renovation specialists in Sydney before you decide whether you should continue or not to see if they will add value.
What is your long-term plan for your home? The most common mistakes when people are renovating is pushing through with big renovation projects but does not have a long-term goal for it.
How does moving affect property taxes? Property taxes vary by country and moving into a new home might mean an increase. Check first with a real estate agent and the city itself before moving to make sure you would not be paying more taxes as a result of moving.
How is mortgage affected? Buying a new home could mean a lower mortgage, depending on market conditions. You could also end up with the same mortgage – you will need to see what real estate pros say and what your best deals could be.
WEIGHING THE PROS AND CONS
If you have answered all the questions then you are ready to weigh the pros and cons. You will need more details about the difference on renovating and buying a new home. Although these are your decisions it is best to consult experts, there are renovations builders in Sydney you can consult with if you are pushing with your renovation projects. You can consult a real estate agent if you decide to buy a new home.
BUYING A NEW HOUSE
Selling your old place can be a very long and extensive process. It can be stressful if you don't know what you are doing. Here some advantages and disadvantages to consider before you come a conclusion.
ADVANTAGES
New beginnings. It is very nice to start fresh in a new place no matter if it is down the street or in a new neighbourhood, city or state. You get to meet new people, decorate your new home and settle into a new landscape.
Financing options. Once you bought a house for the first time, the second or after that will be very easy when it comes to paperwork and purchase process. Your agent will help you with the other important documents.
Income taxes. Depending on your state laws, selling your old home could land you extra money without added taxes because of the capital gains exemption. There are also eco-related taxes credits available if your new home qualifies. You should always check with your real estate agent and tax filer.
DISADVANTAGES
High costs. Selling your homes involve paying your real estate agent and the other fees throughout the process. It is long, complicated and expensive and you must be willing to go through it to acquire a new place.
Moving. Moving can be very problematic because you will need to throw out, sort and pack the things you need and won't need in a very short amount of time. It is added stress that can be overwhelming at times.
RENOVATING
It might feel that your house is somehow out dated or just a drab, renovating the space allows you to create new spaces or update its function depending on your needs and create an ideal home for you and your family depending on your budget. Here are some advantages and disadvantages to consider before pushing with your renovation project.
ADVANTAGES
Costs less. Renovating costs less than buying a new house because it is a room-by-room basis. You don't have to renovate everything which means your budget can flow with what you need to do.
Personal touch. Renovating allows you to change your existing home to meet your personal expectations and desires, as compares to buying a new home that may have a few features you want but not at all.
DISADVANTAGES
Not for major overhauls. It is not worth the money if you current home needs a complete do-over. It is better to buy a new house than spending too much for renovations alone.
Financing issues. Renovating requires a lot of loan and payments. You must have home equity which means if you have not lived long enough in your home you are more get likely to get denied.
Construction. Renovating means your home will be in hectic state for days or weeks depending on how big the project is. You might need to stay in hotel which means spending a few more dollars. You can have the option to stay at home but you must deal with the dust and noise.
HOW DO I GET IN TOUCH WITH RENOVATION BUILDERS IN SYDNEY?
If you go on the internet and type 'best home remodelers near me' you are most likely to get renovations builders in Sydney or internal home builders near you. House renovation in Sydney is very popular because their target is to add value to their houses. Quantum Built is one of the best home builders in Sydney and are the most suggested company in Sydney home renovations. If you are sure and would like to push through with your renovation projects, Quantum Built can provide you with renovation builders in Sydney. They provide the best service when it comes to renovations or building.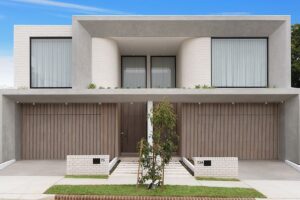 Given the high expense of a home renovation project, it should come as no surprise that people look for ways to save money on the project – home renovation project managers are the solution. Even though few people would undertake to install their own expansion, many people seem to assume they can spare money by foregoing the services of a project manager and thereby attempting to coordinate the work on their own. Consistently high-quality design, keeping deadlines and remaining within budget are all difficult tasks to accomplish. You may become frustrated when attempting to handle your home construction project if you lack the necessary expertise, skills, or time.
As a result, home improvement project managers are brought into the conversation. In some cases, hiring a home renovation project manager is a must in order to maintain the stream of your home improvement project organized – including keeping it on schedule and within budget, among other factors. And for starters, here's when it pays to hire home renovation project managers.
What Are Home Renovation Project Managers?
Managing a construction project from its inception to conclusion is the responsibility of home renovation project managers, who is a professional with extensive experience in the field. Together with the construction team, project managers are responsible for completing a variety of tasks on schedule and within budget.
Are Home Renovation Project Managers Necessary In Every Project?
In most cases, for projects such as additions, loft conversions, and internal renovations, you will just require the principal contractor to work on the project and supervise the remodeling process. Having a home remodeling project manager on board, on the other hand, may be more beneficial if you have limited time or experience and want to entrust the job to specialists who are the best at what they do.
Some project managers also offer construction services, in which case they take on the role of a general contractor and supervise the work. Aside from that, they are in charge of maintaining the construction timetable, as well as overseeing the renovation budget and cash stream management. In most situations, in addition to supplying materials and tools, they will also assist you in finding and managing subcontractors.
Why Hire Home Renovation Project Managers?
1. Project Management Capabilities
From start to finish, home renovation project managers will assist you in putting everything together and turning your ideas into impressive outcomes. They have extensive experience in managing deadlines and the coordination of tradespeople, and they will complete the task quickly and efficiently. Any renovation of an existing structure can bring up unexpected results. The expert renovator will be able to provide solutions to remodeling obstacles and will have the oversight necessary to identify prospective troubles early in the project's development.
2. Appropriate Pricing
Experienced contractors understand what it takes to complete a task correctly, they understand what it will cost, and they will be able to quote you with a rough figure premised on the projected scope of work. When the design has been completed and all surfaces and details have been worked out, your contractor will be able to provide you with an accurate quote. Consult with your contractor early in the design phase to gain a better grasp of what is and is not feasible given your financial constraints.
3. Expertise in the Industry
When starting a project that necessitates the involvement of more than one party, it is critical to have a thorough understanding of the construction business. Construction project managers are familiar with contracts, which are crucial in determining the pace and timing of your project's progress and payments. They understand the responsibilities of architects and contractors, how the construction process works, and how to properly account for each component.
Project managers also verify that you comply with the requirements of the building permit and the zoning rules of the state. Because project managers supervise a project from its origin to completion, they are able to account for every moment, dollar, and everyone who is engaged in the project's success or failure.
4. Time Management
Construction projects are subject to strict time limits, which are stipulated in the construction contract. A project manager assists you in developing a schedule that includes realistic deadlines and objectives. In addition, once a contractor has met a specific target, the project manager examines the property with his or her colleagues in order to guarantee that any faults have been remedied.
The manager also keeps you informed about the progress of the project and guarantees that you make regular payments in order to eliminate any delays caused by the construction contractor. Your house construction project could go on for months or even years if you don't hire a project manager.
5. Permits
Building permits are required by law in every municipality, village, and district, and they must be followed. Knowing the ramifications of the restrictions can assist you in determining the true cost of your remodeling, which will include more than simply the permit fee. What began as a basic project may end up affecting the building code for wall constructions, plumbing, or electrical, which will have an influence on both time and budget. Keep in mind that someone interested in purchasing your home in the future may inquire about the remodeling work and require proof that the work was completed in accordance with local building codes.
6. Insurance, Warranties and Legal Agreements
In order to complete any construction or renovation project, sufficient insurance coverage and workers' compensation security are required. Professional contractors are aware of this and have the necessary insurance coverage. A homeowner should also be informed about the types of insurance that will be required during the construction process. Reputable contractors are involved in workplace safety efforts and take the time to inform their employees about workplace safety. They also verify that all subcontractors are covered with workers' compensation insurance. Long after the job has been completed, reputable contractors will stand behind their work and guarantee that you are completely delighted with the end result they have created.
Final point: no matter how minor the job is; you must keep a written record of everything you do. You will have no grounds for complaint if difficulties arise later on if you do not have a contract. Detailing the task should at a bare minimum include an explanation of the project, timeframe, as well as a price and payment plan. Renovators who work in the industry can create their own contracts or adopt a common industry contract.
Convinced enough to acquire the services of home renovation project managers? Quantum Built is the one for you! As a home renovation specialists Sydney, our specialty lies in designing, building and extending high-end homes and town houses throughout Sydney's greater metropolitan area. Known for our uncompromising quality and dedicated trade base, we've proved again and again that we create exquisite homes while sticking firmly to budget and timelines.
We're always happy to have a chat and explore the wealth of options open to you. Book a free consultation with a Quantum Built architect and see what's possible. Prepare to be amazed.
Home renovation project managers in the construction industry are frequently entrusted with juggling multiple responsibilities at the same time. They are frequently in charge of monitoring the entire construction site, but they must also be able to manage and supervise a diverse group of people. Home renovation project managers are responsible for providing leadership, coordinating tasks, and overseeing the completion of all projects, no matter how big or little they are. These are five attributes that a home renovation project managers have in common that lead them to success.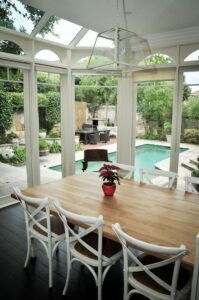 WHAT DO HOME RENOVATION PROJECT MANAGERS HAVE IN COMMON?
EXCELLENT COMMUNICATOR
A good project manager should be able to communicate effectively. To build deeper relationships between workers and managers, they must be able to speak effectively and confidently. This will allow skilled workers, employees, and construction workers to do their jobs to their full potential. Project managers must also communicate with team members on a regular basis to ensure that everyone is on the same page and working toward the same goal. This may aid in avoiding project delays and ensuring that each work is finished on time.
ABILITY TO DELEGATE TASKS
Good home renovation project managers would be able to distribute jobs to different workers based on their talents and specialized skills. This will ensure that everyone on the jobsite is assigned work that best matches their skill set, benefiting not only the worker but also the entire project. Smart home renovation project managers can also delegate leadership and supervisory responsibilities to others, allowing them to supervise specific areas on the jobsite. Great leaders recognize that they can't accomplish everything themselves, and that enlisting the support of other talented leaders will make the project go more smoothly. Managers must provide the right period for a specific project in addition to distributing duties to experienced workers, allowing staff to maximize their production.
ABILITY TO PRIORITIZE ACTIVITIES
Construction and renovation projects are multifaceted and complex operations that entail a variety of activities and specialized personnel. Understanding the significance of these actions is critical to any project's success. Good home renovation project managers should draw out the best work schedule possible and implement it to the best of their abilities. Unforeseen situations, such as inclement weather or logistical challenges, may arise in numerous cases. Project managers must examine their new circumstances in these situations and be ready to re-prioritize their operations to keep the project on schedule. Failure to adapt to these circumstances could jeopardize any progress made thus far.
VALUE TEAMWORK
Construction, like most large-scale projects, necessitates the participation of a complete team. Smart home renovation project managers understands this and considers teamwork to be an important aspect of the construction process. This not only entails managing individual activities, but also ensuring that the entire worksite is run with teamwork and cooperation in mind. This creates a more positive environment, which enhances team morale and increases productivity for all employees.
EXCELLENT PROBLEM SOLVER
Problems and stumbling blocks are unavoidable in any building and renovation jobs. To adequately address any issue that may develop, a good project manager should be prepared with exceptional problem-solving skills. More significantly, project managers will be able to anticipate and forecast difficulties that may arise, and will be prepared with a variety of options and solutions. Weather challenges, delivery delays, and even personal issues among team members are all examples of these issues. A smart project manager can come up with tactics that are adapted to a certain project and a specific set of people.
WHAT IS THE DIFFERENCE BETWEEN HOME RENOVATION PROJECT MANAGER AND A GENERAL CONTRACTOR?
Home renovation project managers assists in the scheduling of subcontractors as well as the ordering of building materials. Despite the fact that they handle the entire project, they rarely use their own subcontractors or work with home renovation companies Sydney like general contractors do. They won't be influenced by the homeowner's decisions because they have a financial interest or a commission in mind.
Furthermore, while working directly with you on the project, they present ideas, make comments, and offer guidance. Home renovation project managers is more akin to a life coach in this regard.
A general contractor, on the other hand, functions more like a personal assistant, taking your input and managing every detail of your home remodeling project like a bathroom renovations MacArthur and the like.
Having said that, both specialists have home building experience and will work with you from start to finish on your project.
QUANTUM BUILT – HOME OF GREAT MANAGERS
If you are looking for luxury custom home builders Sydney, Quantum Built is the place for you. We also have renovation managers and builders that can guarantee complete home renovations Sydney. If you would like to know more about the services we offer, explore our official website or contact us so we can better assist you.