As a result of the recent real estate boom, apartments and buildings built by builders with class 2 builders license are being purchased almost as soon as they are put up for sale. The majority of these older establishments are in need of significant remodelling as they have seen better days. If you aren't the world's greatest handyman, the odds are high that you'll need to hire a builder to manage or help with the property modifications you have planned. When searching for the greatest builder who can deliver the highest performance in terms of the condition of the materials used, the structure, and the operation, one must exercise extreme caution and perform an in-depth analysis of the market. Your entire life's investments are going into the acquisition of property investment; therefore, you need to evaluate, assess, and select a builder who are the finest class 2 builders license among their counterparts and who are giving something that is tailored to your specific requirements.
When to Choose a Contractor with Class 2 Builders License
Either before you start the creative process with a design architect or shortly after contracting a design team is the optimum time to select your builder with class 2 builders license. Either way, the sooner you make your decision, the better. If you involve a builder in the early stages of the construction phase of your home, you can assure that the layout of your residence and the budget you have in mind will remain consistent throughout the operation. During the architectural layout process, a competent custom builder with class 2 builders license will really carry out a great deal more work than just that.
To ensure that you land on the right one and don't end up squandering your money, only to fall in the trap of a fraud, here's how to hire contractors with class 2 builders license and not get scammed by watching out for these red flags;
1. Complete Payment Is Required Up Front
It is unusual for contractors with class 2 builders license to insist on receiving complete payment up ahead or to take cash solely as a form of payment. It is possible that they will request a deposit before beginning work on the project. Instead, agree with the other party to make payments according to a timetable as the task progresses. Before beginning work, contractors shouldn't demand for more than 10 percent of the project's total estimated cost up front. Validate that the work has been finished to your specifications and that it conforms with all applicable codes before making the final payment or filing the completion documents.
2. Free of Charge Surveys and Inspections
There are some contractors out there that will offer you a free inspection, but you should proceed with caution. Obtain bids from a number of different contractors with class 2 builders license to ensure you are getting the best pricing and evaluation. Be vigilant at all times, but especially when you are obtaining an inspection of a basement. Again, it is advisable to get estimates from two different contractors rather than just one.
3. Unpredictable Issues
Be skeptical of a contractor that brings up a problem that you were unaware of before they brought it up. It is highly recommended that a second opinion be obtained from a different contractor at all times. Signing a contract is a requirement before any work is carried out or any money is transferred.
4. Independent Contractors Hailing from Other States
If you can help it, you should refrain from hiring a contractor from another state. They are tough to track down if the work that they complete is either incorrect or the job is not finished. In the event that there is a problem further down the road, it is quite likely that they will not cross state lines. Employing a local contractor is a great way to contribute money back into the economy of your neighbourhood.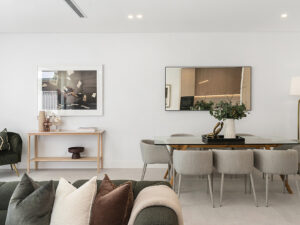 5. Permits Issued in Error
In order to obtain a construction permits, a property must first undergo an inspection, which checks for compliance with applicable regulations, regulations, and other prerequisites. A contractor with class 2 builders license is required to have the appropriate permits in place before starting construction. It is a warning sign when a contractor requests you to obtain building permits on their behalf. If you don't have the proper permission, you could be held accountable for any problems or injuries that the contractor experiences while working on your property. Any losses or replacements caused by poor contractor work that is done without the required permissions will not be covered by insurance.
6. Lack of Payment from the Contractor to the Supplier
In the event that the contractor does not reimburse the vendor for the construction materials, the supplier may try to collect the expense of the building supplies from you. Include a clause in the contract that specifies the builder is responsible for making payments to the supplier of all construction materials. You are under no obligation to pay the builder until they have completed all of the transactions that they owe to the supplier.
7. Cheap Labour
Before selecting a contractor, it is important to perform a lot of research first. Gathering references from previous customers of the contractor is not a bad choice in any way, shape, or form. Inquire about the construction materials and vendors that are most frequently used by the contractor. Not all contractors with class 2 builders license are created equal; many of them might hire personnel with insufficient qualifications and make use of inexpensive building supplies. On top of the primary problem that was produced by the fault, more damage might be caused.
8. Completely Free of Charge Deductibles
If something seems too good to be true, there is a strong chance that it is. It's possible that an untrustworthy contractor with no class 2 builders license will make you an option of a full credit deduction in the hopes of getting you to sign a deal with them. However, there is a possibility that such an offer would violate the law.
Looking for a custom home builders Sydney that doesn't tick off these warning signs? Quantum Built is here to help. Our team of talented project house builders in Sydney is dedicated to maintaining a high standard of competence and quality. Our in-house team at One of Home Builders Sydney, which is committed to excellence, can carry your concept from the first interesting sketch all the way through to the perfectly finished result – without skipping a step.