The creation of space for comfort and security is a human need. One reason why home renovation specialists are important. To build a home is a dream where we aspire to raise our family and create numerous and wonderful memories. We are almost at the pinnacle of modernization. Everything is changing and so is the trend for houses. Now, we are not limited to a square wall with a triangle roof.
There are endless of possibilities of what shape of your house you want it to be. But sometimes, even if we have built our dream house already there are instances when we try to change something or add up another room. After a year, you might find yourself in need of a mini bar or a new bedroom or even a simple patio on the backyard but where do we find a reliable company who will provide top-quality service? Where do we start? Is it even possible? There are a lot of questions we can think of and we will provide you the necessary questions you need to ask your home renovation specialists here.
WHAT ARE HOME RENOVATION SPECIALISTS?
You might think that someone who likes to build and is handy can be considered a home renovation specialists. They are not simple carpenters only. Home renovation specialists are individuals who have keen sense of style when it comes to the reconstruction of a specific building. As every other job they have the minimum requirements and experience in building maintenance and upkeep. They are considered experts in every aspect of home renovation or home remodelling process which does not limit to bathrooms, living rooms, roofing and the like.
They can basically do everything from top to bottom and anything in between when renovating a building. What makes a good home renovation specialist? Experience and knowledge is a common aspect but being able to consult with clients and architects and following blueprint and designs to make the remodelling a success is what makes a good renovation specialist. When looking to hire a renovation specialist it is very important to make sure that you and your money is protected from fraud and for that to happen here are the important questions you need to ask: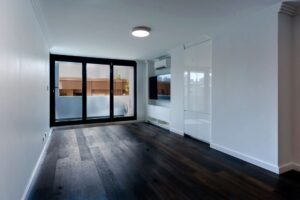 Before Hiring
1. How will the current situation affect the work?
For any events like the pandemic we are in right now, we should always make sure that the situation for both parties is safe. Any delays due to any unexpected situations should be addressed and answered before hiring. How will shipments of the materials be affected? (If there are any materials needed to be shipped from another area), how will the company handle if an employee is infected? The current situation should always be highly considered so that money, time, effort and energy are not wasted.
2. How long have you been in business and what are customer feedbacks about your work?
Experience is always in question because we do not want to be part of an experiment when working with big projects. Have they done work with the style I have right now? Making sure that they know what they are doing is important as well for your safety. You should also look into their relationship with their past customers and the projects they have done with them because this will paint a clearer picture on how they handle their work. Do they provide top-quality service? Was the customer satisfied with the work?
3. Are you licensed for the job?
The last thing we want is to face charges from the law just because you haven't secured if the contractor has a license to work or not. Having a licensed man for the job ensures the job is handled professional and legally. You should always do a background check if they meet the minimum requirements needed for the job. I want to fix my roof, are a licensed roofer?
4. How do you make sure your budgets are accurate?
There should be a well lay out plan when it comes to budgeting. Accurate budgeting will make sure that construction will run smoothly. A comprehensive estimation process leads to accurate budget and timely finish. There should be a preliminary estimate for in-home consultation and a clear view for the project and a detailed estimate after plans and specifications are finalized. Will I the budget be over or under?
5. Can you provide me a timeline of the project?
It is good to know when the start is and finish date of the project. A good and organized timeline shows how the work is handled. You should also need to know how proactive they are at identifying potential problems and resolving them before they arise because this will greatly affect the timeline. How long does it take from the preparation to processing done?
6. How is the project managed?
You should always look into the management and on how they work to ensure that if there is something you want to change or if you have any concerns you want to raise you can always have someone to reach. A close collaboration with the architect and everyone involved is also very important, this will tell you that the project is well manage and nothing is overlooked. How often is my project inspected? Who supervises?
7. What materials are used for my project?
The materials they are using reflect on how they value their work and their customers. High quality materials results in high quality products. A worker who uses the right materials shows how professional and expert they are with the project. Why is this materials used? What processes are necessary?
8. What is work day like?
Should I always be at home every time they work? How much noise does the renovation make? These probing questions will let you envision on how work is made and done. It is very important for both owners and contractors to expect before, during and after the project. You as the client also have the responsibility to tell the contractors about the parking situation in the neighbourhood, where are the nearest available outlets, who else will be around during the construction and the like.
After the work is done before approval
9. Is the project thoroughly inspected after completion?
A well-managed project is always supervised before, during and after. Both parties should always look for any cracked walls, ceilings or floors, if the door is jammed, plumbing issues such as leaks or if the installation is poor. This will ensure that the client is paying his/her money's worth for a home renovation specialists.
10. Is the project long lasting?
You need to make sure that the renovation can be updated and upgraded as technology improves, without extensive structural work or damage any meticulous architectural build.
Dealing with this kind of things needs to have well planning to protect your investment, security and safety. Here in Quantum Built, we provide the best Sydney home renovations and professional home renovating specialists in Sydney. Safety and security alongside with high quality service and production is our utmost priority and also providing you with the best home renovation specialists. Quantum Built is here to provide you comfort and security.
Easy Bedroom Renovation Ideas from Home Renovations Specialists
Even if we have already built our dream home, there are times when we want to change something or add another space. After a year, you may find yourself in need of a mini bar, a new bedroom, or even a simple backyard patio, but where do we find a reputable company that will provide high-quality service? Where do we start? Is it even possible? We can think of a lot of questions, and we will provide you with the answers from home renovations specialists. Planning for a renovation no matter how small or big and whatever room you want to renovate takes time and undergoes a meticulous process. You need to consider a lot of things like time, money, materials and more.
If you are a Do-it-yourself type of person here are some ideas you might want to consider if you are planning to renovate your bedroom and they are surprisingly easy and cheap.
1. IMPROVE YOUR MOOD WITH LIGHTING
You might think that this kind of renovation does not fit you but this actually is the most disregard part of the room yet it seems to be the most important one. The most common source of light around the bedroom is a switched controlled ceiling light and a lamp on a nightstand. Instead of thinking in terms of single set pieces, consider a combination of light sources. You can start with a ceiling light and replace the old shade with a fun, eye-catching new shade or you can grace your high bedroom ceiling with a chandelier or an oversized shade.
If you like to read before bed, you can rewire the wall behind the bed for space-saving scones, perfect for reading in bed. It might be simple but choosing the perfect light would make the difference you are not thinking of.
2. NEW FLOORING
A sense of warmth, safety and coziness should be communicated from bedroom flooring. If you live in an area that experiences high humidity and moisture, hard flooring options such as ceramic tile or vinyl plank are the recommended ones. If not you can think in terms of soft floors that are friendly to bare feet, such as wall-to-wall carpeting or an area rug over wood or laminate floor. Quality bedroom flooring sets the tone for relaxing evenings in bed, which are followed by deep, restful sleep. Good bedroom flooring is highly valued by home buyers.
3. HAVING A PAINT SCHEME
We always use the colours we like but sometimes following a simple colour trend can be the difference you need in your bedroom but they can be frustrating since they don't always match colours that you like. If you have a newly purchased home or are not expecting to sell the home for a long time, you can paint your bedroom interior with any colour you like.
If you are planning to sell, consider following the latest colour trend, it is easy and low-cost project that will take only a day or two to complete. If the colour trends does not seem appealing to you, aim for a darker, more relaxing colour in large bedrooms. Small bedrooms benefit from space-making light colour schemes that use pastels, grey, or neutral colours.
4. ADD A HEADBOARD
Adding a headboard, whether small and stately or large and dramatic, is a surefire way to update your bedroom. To buy new, they can get expensive but there are a lot of opportunity for maximizing your style and budget for internal home renovations.
5. PUTTING INSET DISPLAY SHELVES
Every bedroom present an ever-evolving home renovation conundrum: they quickly move from art that you made from elementary school to books to collectible and beyond and finding where to store all of that stuff can be difficult. A simple home renovation change that is easy on the budget is to add narrow, wall-to-wall shelves. They are inexpensive and don't require a huge foot print to fit in a variety of bedroom sizes. House renovations in Sydney with this particular idea are very popular and are the go to option.
If you go on the internet and type 'best home remodelers near me' you are most likely to get home renovations specialists or internal home builders near you. House renovation in Sydney is very popular because people want to increase the value of their homes. Quantum Built is one of Sydney's best home builders and the most recommended company for Sydney home renovations. They are also considered as home renovations specialists. If you are certain and want to proceed with your renovation projects, Quantum Built will provide you with the best renovation builders in Sydney. When it comes to renovations or building, they are the best.
7 Smart Renovation Ideas From Home Renovation Specialists
Are you thinking of adding an additional room in the house? Or maybe utilize some space that's been piled up with boxes? There are a lot of home renovation ideas fit for your home. There are endless possibilities of what you can do with a spare room or even a little space. Many think that renovations are only for rich people since they are the only ones who can afford but in reality renovations are people with great ideas. You would be surprised of the things you, with the help of home renovation specialists, can do. Renovations can be a bit tricky when not planned properly.
In Australia, specifically in Sydney, there are a lot of renovation projects being made. You need to make sure that if you are planning to push through with your project you need to get in touch with home renovation specialists in Sydney to protect your money and come up with the best result possible. As times progress so does change and changes come quickly especially in the field of technology. The uses of technology in our homes are one of the common things around today in modern society. Voice automated appliances are a trend and everyone is trying to hop on the wagon right away.
But how do I make sure that my renovation project fits in well with my house? Here are some of the home renovations in Sydney that are very modern and fit in really well with any modern house:
WIRED TECHNOLOGY
With everyone house equipped with WIFI, wired technology or automated systems is a big possibility for you. A smart home system can help you automate the function of each appliance or device. A smart home system is a very helpful feature, with an automated function and offers compatibility with a range of functional devices around the house. It may also integrate directly with your digital voice control assistant making multi-tasking a lot easier and faster. When purchasing a voice controlled smart device make sure to purchase the one you are comfortable with and that will also further benefit the current situation of the house. With the help of home renovation specialists in Sydney, the installation will run smoothly and definitely worth the money.
SECURITY DEVICES
Danger knows no boundaries, even when you are inside your own home and installing security devices might just save you and your family. Installing doorbell cameras, perimeter cameras and interior cameras that can be accessed and monitored by your smartphones even when you are at work on vacation is one of the best Sydney home renovation idea. Although this may create some discomfort with guests or family and friends, this feature can easily be camouflage into the interior design of the house thus creating a discreet set up especially doorbell cameras as they are low-profile and minimally invasive.
This is a worthy investment as nothing can amount to anything when we talk about protecting our family. This can easily be installed with many wireless options readily available but to make sure fast and reliable installation you should consult home renovation specialists in Sydney. This might sound as an additional expense but trust me; this is a worthy investment as well.
SPEAKERS
You might be second guessing this one as audio equipment takes a lot of space and wires disrupts the overall design but luckily many companies integrate it directly into your homes construction which is why if you are considering this type of feature make sure to get in contact with home renovation specialists in Sydney such as Quantum Built.
WORK ROOM
This doesn't mean you need the biggest space in the house; this is basically a room soundproof. The best place to conduct online classes, meetings or do work. This room will distract you from unnecessary things such as sleeping in the bed or someone walking in and out. This will get you in the zone to better concentrate and get the job done.
SMART THERMOSTAT
This will better regulate the room temperature more accurately without you setting the thermostat higher or lower. A smart thermostat is a smart home renovation idea with family who rather stays home than go out. Investing in one will give you benefits that you would not know a smart thermostat can give you.
IMPROVING THE KITCHEN AREA
The kitchen area might be busiest place in the house. Everyone spends most of the time in the kitchen. Most kitchen upgrades are expensive but investing in this kind of renovation is worth every penny. An upgraded kitchen will not only make you feel home but this will surely keep you in. A kitchen should be upgraded every 10 years to make sure that wiring and plumbing are good and every equipment is up to date and safe to use. Modernizing your kitchen will surely make it durable and easy to clean.
INCREASING SPACE STORAGE
As the family gets bigger and the children gets older, some things are bound to be stored and this creates serious problems if a house doesn't have a good storage space. Increasing storage space will keep the house clean and away from any unnecessary litter. This will also organize everything from used to sentimental ones to seasonal things. Good home renovation specialists in Sydney can be answer to your storage problem.
HOME RENOVATION SPECIALISTS IN SYDNEY
We also think that if we can do the renovation ourselves we could save up more money. That is not always the case; not getting advice from home renovation specialists might do more damage than you think. Without professional advice and guidance, things might end up risky and unsafe for everyone. If this does happen then you spend more money on repairs and wasting all the money from the first project goes to waste that is why if you are looking for home renovation specialists in Sydney, Quantum Built is the company for you.