You've been looking for a home for months, and you've finally located one that fits both your wants and your budget. Home building services Sydney congratulates you! For many people, owning a home equates to getting the validation you long for from your parents. Furthermore, it ranks among the biggest financial commitments somebody will ever make. For this reason, it's crucial for new homeowners to get off to a good start.
HOME BUILDING SERVICES SYDNEY: TIPS FOR NEW HOMEOWNERS
LOOK FOR A RELIABLE HANDYMAN
Finding a trustworthy handyman to assist with home renovations is one of the best things you can do for yourself and your home. An excellent handyman should be a "jack of all crafts," able to assist with a variety of domestic service requirements. Once you move in, you'll need help with a variety of jobs, from hanging paintings to installing light fixtures. If you are looking for a handyman, home building services Sydney have highly skilled professional handyman that could assist you.
TAKE TIME WITH RENOVATIONS
Want to modify something about the house? Instead of undertaking a significant refurbishment all at once, we advise tackling one project at a time. You can save money this way and pay for improvements as you go. In order to determine what you actually need and want to modify; it also helps to initially live in the house. You'll be able to prioritize remodeling projects better that way. If you are looking for new home builders, contact home building services Sydney.
HOME BUILDING SERVICES SYDNEY: KNOW THE INS AND OUTS
Find the main circuit breaker and the water valve right away. Identifying and testing the smoke and carbon monoxide detectors is another important step. You'll save time if you know where you keep these essential goods. And don't forget, your house inspector gave you a thorough report outlining any issues that would require future care. Keep that list close at hand, and don't be afraid to begin making plans for some of those repairs now.
You should keep in mind the aforementioned advice, but those above is not enough. Before you have everything in the house, some tasks are easier to complete. Consider painting or floor refinishing prior to your move-in date if time and money permit. Do you require home building assistance? Home building services Sydney is the one for you. If there isn't money available right away for these things, don't worry. Before choosing paint colors, carpets, or a new kitchen backsplash, it's sometimes preferable to live in a home for a while.
A house is a work in progress, and settling into a new location takes time. Doing too much at once might be stressful and ruin the fun of the activity. You are welcome to take it leisurely and stay in your home as is for at least six months to a year. But if you are planning to design or remodel your house, these are some things you should avoid doing.
DON'TS:
GO FOR THE CHEAPER OPTION
Yes, we like to save money, avoid going over budget, or perhaps go even lower than the initial budget. We frequently accomplish this by choosing the less expensive options. Choosing the less expensive solutions puts your money and investment at risk. Solutions like the use of cheap materials or an alternate method of doing things. You can end up spending more money on repairs than it would have cost to build something from scratch.
Spending money on bedazzling your house with high quality materials and objects is not a waste of investment. Partnering with home building services Sydney would make it all worth it.
JUMP ON THE BANDWAGON
Many people design their home according to the latest trend. This is not necessarily a negative thing, but you should think about whether it will be worthwhile. Whether it will work for your circumstances right now, and whether it is actually essential. Due to trends, many custom homes are constructed.
Home building services Sydney will help you to always consider making a long-term investment. Short-term thinking is dangerous and not worthwhile. They will help you realize why it's a great thing to leave the crowd and make an effort to keep your choices open. If you think beyond the box, you can find yourself starting a trend rather than following one. You should always conduct study beforehand to prevent falling into this trap.
IGNORE SIMPLE THINGS
A recurring theme in home building services Sydney is ignoring the obvious. We tend to overlook some crucial details, most of which are straightforward because we are preoccupied with the major issues. The finest new home builders NSW, also believe that interior home improvements have to take precedence over exterior. Even more than lighting upgrades. Ignoring this kind of stuff now will lead to issues later and undoubtedly result in high costs. It might just be too late to think of a solution, so it's better to act now rather than later.
RUSH THINGS
The planning phase includes data gathering and analysis. This includes knowledge of who will occupy what space, how the space is used, and document management. Basically, all project-related documents, including management of the designs, old records of the plans, and renovation projects. Other than paperwork, planning also involves additional interaction.
Home building services Sydney can help you out with confusing facility planning, trying to figure out future plans are. Including programming, how the space has been used in the past, and how the space is currently. Design aesthetics are greatly influenced by programming, which serves as the basis for the design endeavor. Luxury architect Sydney will give a a clearer insight on how you can use the space more efficiently.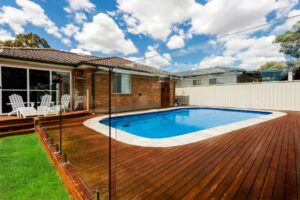 WHAT DOES QUANTUM BUILT OFFER?
The years of being in business reflects the experience and knowledge we have when it comes to building and renovating. We always make sure that we are with our clients from planning and even after the job is done. We make sure that every possible thing is accounted for, and our clients are satisfied with out work. If you want to learn more about our service, explore our official website, Quantum Built. You can also contact us so we can answer your questions directly.