Do you know the biggest advantage of building a new home by new home builders NSW is being able to personalise every detail of your new home to reflect your needs, family lifestyle, and more? From layout to finishes, there is so much to think about, and it's a great opportunity to get creative and add in unique features that can increase value to your home. So, here we've come up with a few features that your new home needs.
Outdoor Living Space
If you are a person who likes to spend more time outdoors, you must create some means to spend more time outdoors. You can build an outdoor kitchen or outdoor lounge area with comfy seating arrangement to spend some valuable time with your family and friends outside.
Don't Forget the Bonus Rooms
As stated above, your home is a representation of your lifestyle, and this is a cue to think beyond the essentials. So, ask your custom home builders in Sydney to incorporate spaces that truly enhances your lifestyle. Add a media room with a large TV and refreshment area to enjoy movie nights. You can even build a new gym, mini bar, and more.
Efficient Storage
Having enough storage is one of the hardest parts of moving into existing homes. But, building a new home allows you to create a personalised storage solution that suits your storage requirements and compliments your aesthetic style. You can incorporate shelving units, benches or window seating with hidden storage, and more.
Add Flexible Spaces
A crucial part of building new homes by Sydney home builders is flexibility. You might have specific plans for what the spaces in your new home must be used for. But, it's always a good idea to add flexibility and leave some options open to convert them into something later. It provides you with more room to make new lifestyle changes by increasing flexibility in your new home.
Adopt New Technologies
Dimming lights were all the rage a few years ago. But, today you can adjust the lights to the exact levels you prefer. Thanks to modern technology! The latest advancements in smart home technology have allowed you to simplify your life and added more convenience. From smart TVs to the wireless charging pad, everything has changed our lives, for better. But, what's even better is these systems aren't expensive, and you'll require less investment to buy and get them installed.
Extra Outlets
Extra outlets in your new home are very glamorous, and you must consult your new home builders NSW to find places where you can install an additional outlet. This is a lot cheaper compared to having your electrician put them later on.
Wrapping Up
Building a new home allows you to get more control over the features that you can add to your home. It also has a significant impact on the resale value of your house if you are planning to sell it in the future.
Sometimes, even if we have built our dream house already there are instances when we try to change something or add up another room. After a year, you might find yourself in need of a mini bar or a new bedroom or even a simple patio on the backyard but where do we find a reliable company who will provide top-quality service? Where do we start? Is it even possible? Here are the qualities you should consider to hire the best home builders in Sydney.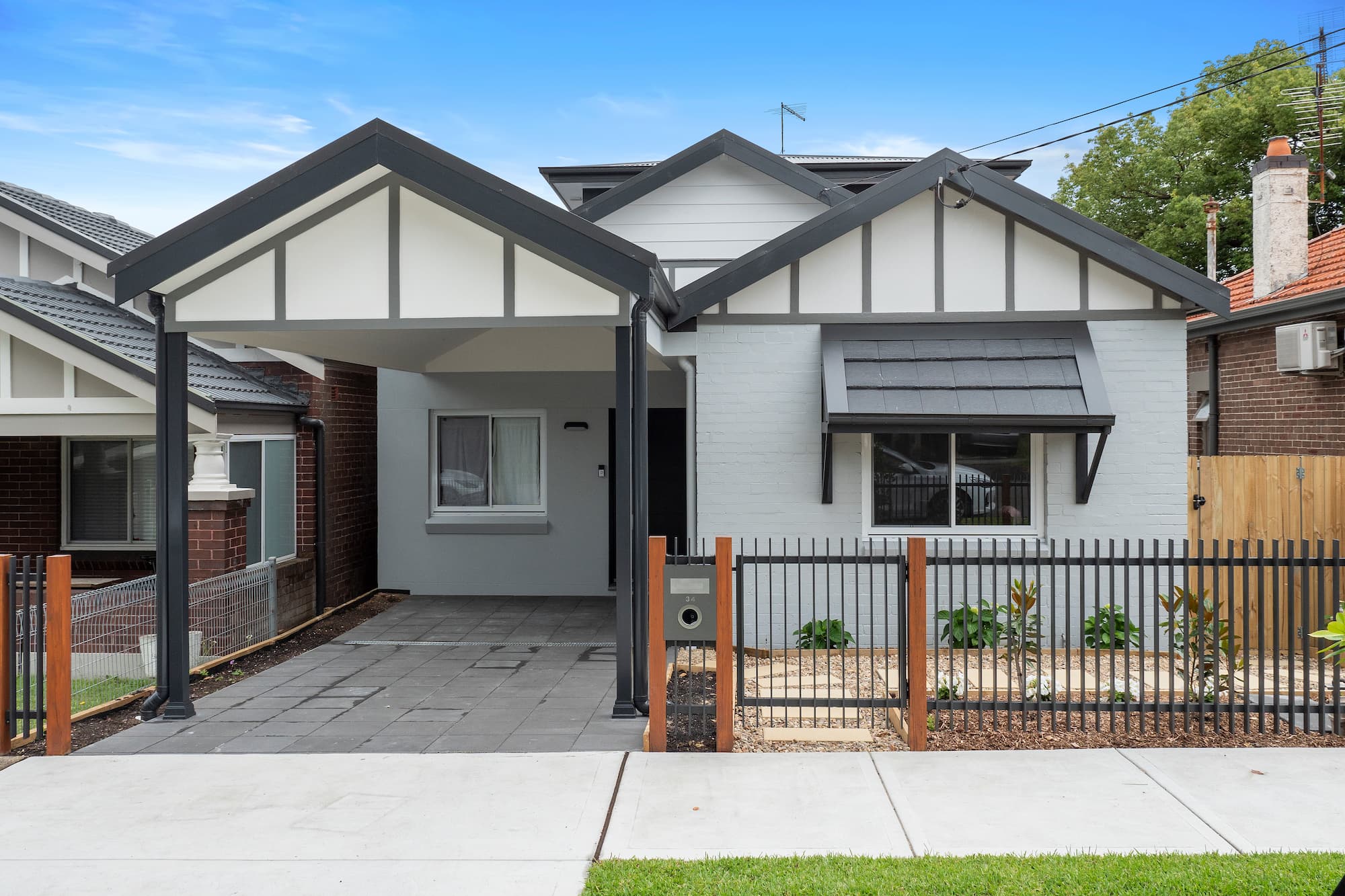 HOW DO I FIND THE BEST HOME BUILDERS IN SYDNEY?
One of the best ways to land the best home builders in Sydney are through recommendations. This will take most of the times looking for one, all you need to do is to do a fairly background check to make sure that they are the perfect fit for you. Recommendations are the perfect way to make sure that you are investing in the proper company and you will get first hand feedback from the people who recommended it to you.
House renovations in Sydney are becoming more and more popular since the pandemic started. Home owners have more time to plan everything since they have a lot more spare time. The most common projects are internal home renovations. These are plans and projects which are always postponed due to lack of time planning.
If you are planning to proceed with home renovations and are looking for the best home builders in Sydney, what are the qualities that you should be looking for in one?
For a first timer, choosing the perfect homebuilder can be very daunting. There are a lot builders to choose from with a huge range of experience levels, portfolios, working styles and many more. So how do I decide which best home remodelers near me to hire? If you can identify a builder that embodies all of these qualities, you can be sure that you and your project are in good hands.
1. ALL-IN-ONE SERVICES
It is very frustrating having to shop at multiple stores when looking for materials for one project. Finding everything in one store can help you save up time, money and effort. Dealing with just one provider for the entire project means communication will be more efficient and it will be easier to get problems resolved since only one company is responsible. Find a company who hires highly-skilled employees who will handle all the aspects of your project, from planning to finish.
2. FLEXIBLE
One of the best things about building a custom home is that you and your plan are the backbone of what the project to look like in the end. When looking for renovation builders in Sydney, ask them how flexible they can be when working with your ideas. It is very important to hire a company with builders that not only has experience working closely with clients but also those that are willing to incorporate your ideas into their plans and get the best results possible.
3. TRUSTED
One way of knowing if a company can be trusted is through online reviews and testimonials. Make sure that that you work with a company that's has had a long and positive track record to ensure the success of your project. The relationship between client and homebuilder must be a close one. A home renovation or any home projects are always a very personal project, and the builder you choose should show genuine commitment and desire to be your trusted advocate through the entire journey.
4. COMMITED WITH EXCELLENT CUSTOMER SERVICE
You will be working with the builder you choose for a long time. To make sure that the process runs smoothly from beginning to end, it is important to find a builder that is dedicated to ensuring customer satisfaction. One way of finding out how they treat their customers is by how prompt and professional they are during your initial search and how they address questions and problems during preliminary stages of your search.
5. EXCELLENT COMMUNICATOR
It is very important that good communication is established between you and your builder to ensure that your vision is well translated into the finished structure. Communication comes in different form so it is important to choose what mode of communication works for both of you, may it be phone calls, emails or weekly meetings just to give you time to get caught up with each other as the project progresses. By this you ensure that both of you are on the same page throughout the duration of the project.
Qualities of the Best Home Builders in Sydney
The best home builders in Sydney are very hard to find nowadays. There are many companies who give out false hopes for customers so it is very important to check every detail you need to make sure you work with the company that is best for you and your needs. Sydney home renovations are the most common projects Australians plan today and are always looking for the best home builders in Sydney to make the vision possible.
Here at Quantum Built we are not only dubbed as home renovation specialists in Sydney but as one of the best home builders in Sydney and the most trusted renovation specialists as well. We always put our customers first and integrate the Quantum Built idea to make achieve the perfect results that would benefit both parties.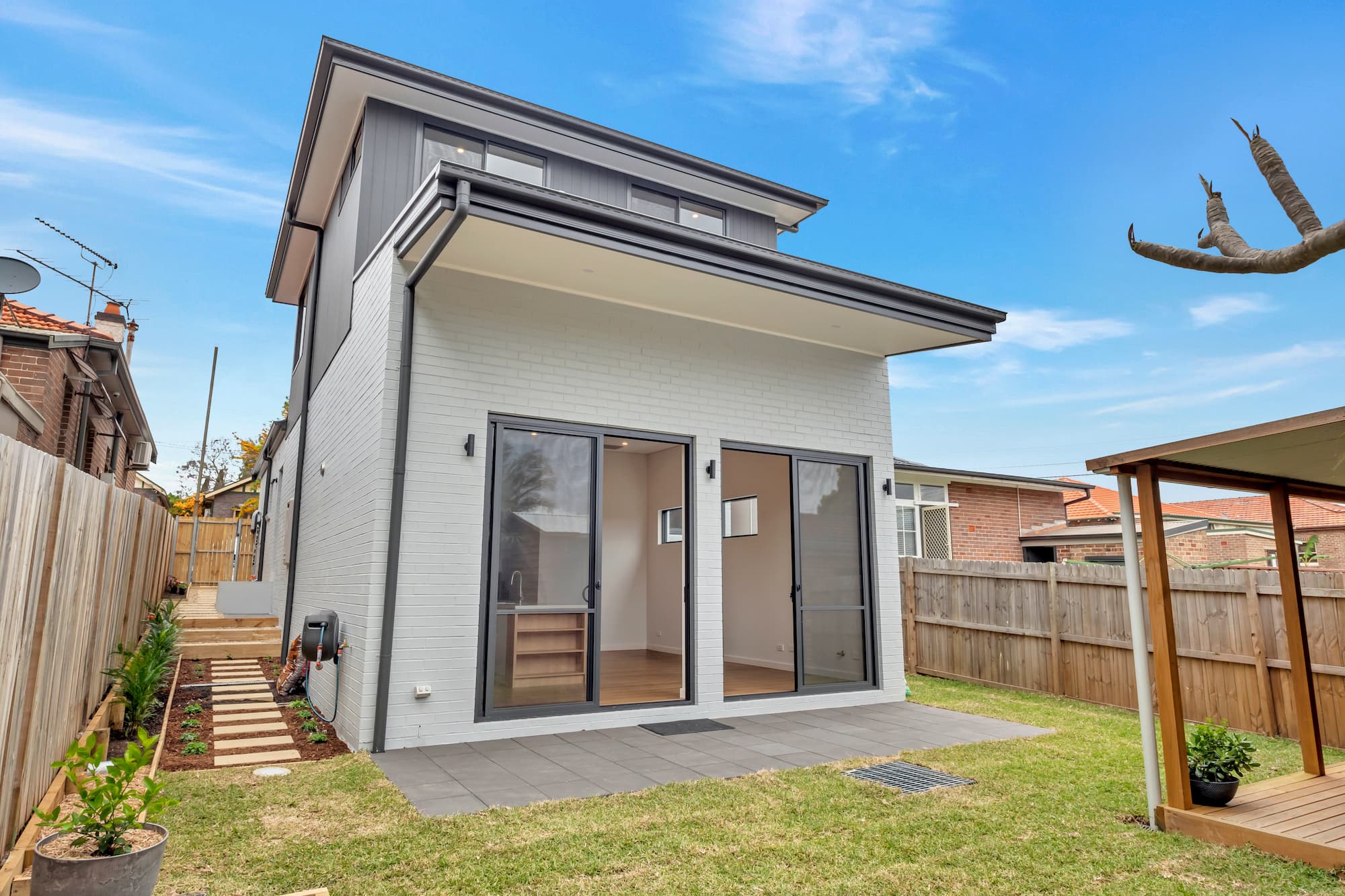 Top Reasons to Choose the Best Home Builders in Sydney
You've worked hard and saved up enough money, and now you're ready to purchase a home that suits your preferences, needs, and level of comfort. Finding the right combination of those features in an existing home can be difficult, especially in today's market where there are so many different housing options to consider. Pre-existing homes are popular among buyers. Others opt for prefabricated or modular construction. Some people who have a large enough budget opt for custom homes. Now, if you have decided to have your home built, finding the best home builders in Sydney should be your top priority when beginning the process.
When it comes to building a new home, selecting a builder can be a time-consuming process, but it is time well spent when you consider the amount of money involved. Finding and working with the best home builders in Sydney should be one of your top priorities because it will ensure that your hard-earned money is well-spent.
If you might wonder why should do so, here are the top reasons why you must hire the best home builders in Sydney:
1. They have a lot of experience.
Expertise makes a significant difference when it comes to finding the most qualified Sydney home builders. The greater the amount of experience a home builder has, the more likely it is that they will provide you with a high-quality home. Almost all of the home builders at Quantum Construction Group have been in the business for many years and have provided a level of experience and expertise that exudes quality. A long history of success can make a significant difference in the overall quality of the home.
2. You can pick any floor layout or design you like.
One of the major advantages of hiring a custom home builder is having unlimited options. You are not bound to a design that looks like everyone else's in the neighbourhood and town. You can create any design.
If you are the type who understands exactly what they want, a house like everyone else's won't do. If you have certain likes or needs, hiring the top Sydney home builders is the ideal option. So, you don't have to compromise on your priorities and you get to build your dream home.
3. Your home will ideally suit your family.
A custom-built home allows you to customize every aspect. Add high-end appliances, unique storage, and a study room. Or you may create a magnificent kitchen space, a personalized breakfast nook, and anything else you can think of to make your life better.
Work with your architect or designer to create extra-wide entryways and halls. You can design your home with a central vacuum or heated floors. You can have laundry chutes, a quirky playhouse under the stairs, a soaring staircase, and big walk-in closets in every bedroom.
You get to choose how many bedrooms and bathrooms you want. Create your dream kitchen and master suite. Make sure the terrace faces the sunrise so you can enjoy it with a cup of coffee every morning. You may optimize natural light and house orientation.
4. Easy contact
It takes a long time to build a home as your general contractor. You must contact each contractor, designer, architect, and permitting office. The best home builders in Sydney operate as your project manager. You merely need to communicate with them to start your ideal project.
A custom builder also handles all other details. For a smoother procedure, they already have relationships and a workflow in place. They are aware of zoning constraints, rules, and codes. For example, home builders Inner West Sydney have expertise handling several home constructions in the area. So, they understand the municipal, county, and state systems.
5. You can control the budget
Working with the best home builders in Sydney, you get to choose what features are vital to you and what is not. You set the budget. You and the builder work closely to maximize your budget. You can live in a little bungalow or a large house. You are in charge from start to finish.
An existing, spec or production home may have features you don't want or need. Pre-existing homes may require extensive repairs and maintenance. These unanticipated costs could wipe out any cost savings you intended.  A custom home may be as energy efficient as you want it to be. This drastically reduces heating and cooling expenditures. When you move in, everything is new, modern, and under warranty. Early on, you won't have many unexpected maintenance or replacement charges.
6. You won't need to adjust much afterwards.
You get a home that matches your family when you get to design it yourself. Because you can plan ahead of time, you may not need to renovate later. This saves you money and time.  Being able to live in your home while a contractor renovates it can be stressful. The dust, the filth, and the question of strangers in your house with your children and possessions are major issues. Add possible delays and noise. It doesn't make for peaceful household life.
7. You get to choose the materials and the build quality.
Using a custom house builder also allows you to choose the materials used in your home. You can manage quality. If you need to avoid particular goods owing to family allergies, let your builder know. You have the most freedom to spend your money on your top priorities. And you don't have to spend money on options your family doesn't desire.
You'll Find the Best Home Builders in Sydney at Quantum  Built!
Are you looking for a home builder in Inner West Sydney? Quantum Construction Group is the place for you! It is critical to work with the best home builder in Sydney to ensure that you will get what you want and the service you need. Call us now so we can discuss the matter with you and give you a free quote!