Your home is your personal sanctuary, and it's a place where you will unwind, de-stress, and relax. So, it's imperative to design your home to meet your and your family's needs and requirements. Here, our builders in Sydney NSW have compiled a few reasons to build a custom home.
Choose Your Own Style
The beauty of building a custom home by house builders in Sydney NSW allows you to choose your own style for your dream home. If you are buying an existing home, there are certainly a few things you will want to change. Unlike pre-built homes, you don't have to settle for lines and aesthetic features outside of your tastes. Moreover, it can be tailored to meet requirements and wishes, and once it's done, it's just the way you want it.
Quality Materials
When you are buying a home, even if it was built a year ago, you don't know what type of materials they have used for the construction. But, when you choose new home builders in Sydney NSW to create your custom home, they will keep you informed about the materials they source. From the brick to the flooring type, they choose only the high-quality materials that can last long.
Save More Money
A custom home is a large initial investment, but it can also save you money in the long run. With a custom home, you will have the freedom to tweak the design before you start the construction. This avoids the need to do any unnecessary changes in the design after completing the construction process. Moreover, you can also install custom appliances and eliminate messy installations later.
Improved Privacy
By picking the right piece of land, you can ensure privacy for you and your family. Before choosing the lot, make sure to talk to your builders in Sydney NSW to get expert advice on selecting the best location to build your dream home.
Future Proof the Building
Pre-built homes often lack certain strengths and require more maintenance. These buildings are less future-proofed because the previous owner may have hidden a costly problem. But, custom homes are built with high-quality materials and are checked for different elements, including energy-efficiency. This ensures that your custom home will last longer and improves your ease of living.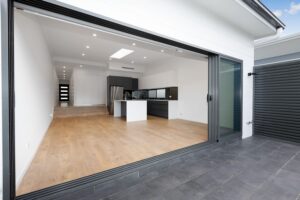 Home builders in Sydney NSW
A custom home will adapt to your needs, and you'll have a better opportunity to choose or modify the design according to your own taste. They are often built with specific goals in mind and are designed from the ground up to save more on energy costs. Moreover, it reflects your individual style and personality. Talk to your home builders in Sydney NSW today to consider all the options to bring your dream home to vision.
10 Steps in Building Your Dream Home From The Best Home Builders in Sydney
Having a home is one of the most important aspects of our life. The best home builders in Sydney knows that by heart. It's where we spend a lot of time. It's where we keep ourselves safe. But, sometimes it's more than the simple functionality of a home that we want.
Most families want rooms that cater to each family member's interest. They want the materials to represent their unique sense of style. Sometimes, they want to design a home that represents their social image. In the end, we call these homes "the dream home".
And having a dream home is unique to every family. Some may like small homes, big homes, homes near the river, houses made out of bricks and so much more.
Being the best home builders in Sydney, we've helped many families build their dream home. In this article, we'll go over how to find clarity in your dream home, and ten steps to building it.
The 10 Steps to Building Your Dream Home
Step 1: Know the size of your dream home
Some homeowners want big homes so they can walk around their house. It looks grander as well. But, that means there's a lot of surface area to clean as well.
Meanwhile, some people like smaller homes and focus on beautifying their lawn. Finding clarity in your dream home means knowing the size of it as well.
Step 2:  Pick your location.
When designing your dream home, it's important to look into the location for it. Do you want it near the beach, so you can hear the relaxing waves every day? Would you like morning walks feeling the sand beneath your feet?
Would you like to live in the city so you can find easy access to the malls and restaurants? Or do you want to live in the mountain to hear the beautiful singing of the birds every morning? Ask these questions to yourself, and you'll find the ideal location for your dream house.
It's also important to consider if it's near your workplace, your school or your relatives as well.
Step 3: Decide on what style you want.
As you know, there are many different styles available: modern, contemporary and even traditional. there's also ranch, colonial and so much more. It's best to take your time in deciding as it'll affect the rest of your house plans.
If you're still undecided on which style is perfect for you, then consult the best home builders in Sydney. They're experts in the topic. You can also consult your partner or relatives.
Step 4: Determine how many bedrooms and bathrooms you need
You may not want to put too much emphasis on this but it's still important to take note.
The number of bedrooms and bathrooms you need can depend on how many children or guests will be visiting your home. It'll also depend if the house is for yourself, a couple or even a family with kids.
Step 5: Determine the design for the outdoors.
Your outdoor living area such as the yard or garden area are also important factors to consider in designing your dream home. How big would you like it to be? What kind of plants would you like to see?
Step 6: What materials do you want to use?
Another thing to consider when building your dream home is the materials.  Do you want to use wood, masonite or composite material?
Wood is the more traditional choice for building your dream home. It has an authentic look and feel but it's also quite expensive. Masonite is cheaper than most other materials so it may be better if you are on a budget. If you're not sure, consult the best home builders in Sydney for the best home materials.
Step 7:  Look for the best home builders in Sydney
You need to make sure you are choosing someone who has experience and skills in home renovations as well as houses of the same age, size and style as yours. Look into their portfolio, reviews and other credentials as well.
Step 8: Communicate your vision.
There are a lot of website and books that discuss different homes. Specify the kind of homes you like, and search them in your browser. Download the photos and use them as inspiration to drawing your home.
You can also collect these photos and show them to the best home builders in Sydney. With the skill and expertise, they'll be able to replicate or do something similar to what you've imagined.
Step 9: Budget wisely
Try to gain clarity on how much you're really capable of spending. Then, make it work. But it's important to take note of the factors that may affect the cost of your dream house:
The size of your home
The materials
The neighbourhood
The location of your home
Communicate your budget with your home builder, and he or she can help you save on money without sacrificing the quality.
Step 10: Apply and finalize permits
Make sure you apply for permits before starting construction. Depending on where the house will be located, some places require a building permit and others may not.
After applying for permits, make sure that they are finalized by paying any fees or fines to avoid delays in your project timeline.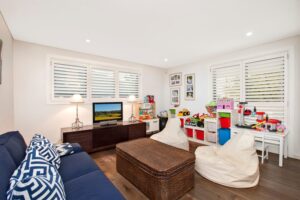 Ready to work with the best home builders in Sydney?
Are you planning home renovations Sydney to turn your home into a dream home? Found the best location and looking to build your dream home from the ground up? Perhaps, you've searched "best home remodelers near me" to help you with your home remodelling? If so, then we can help. Send us a message today.